Second Annual UNCF Domino's Pizza Scholarship Awarded to 10 Students in 2022
Published: November 10, 2022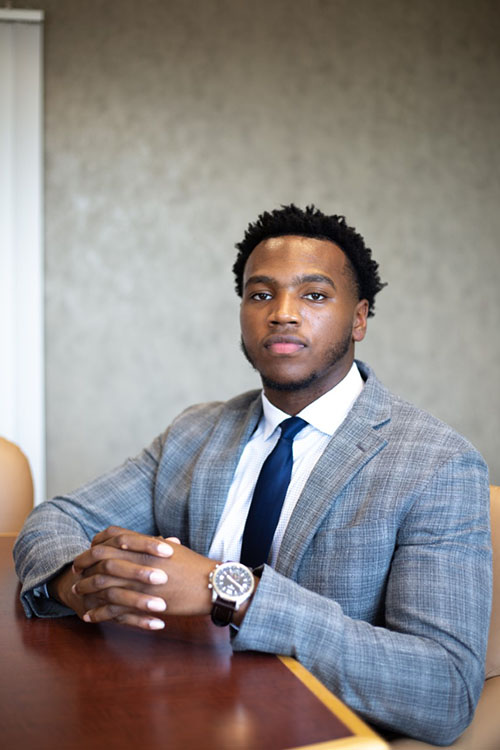 United Negro College Fund invests in better futures for students, communities and the nation. The nonprofit organization works with its network of historically Black colleges and universities to help students complete the college education they need. Domino's is proud to support this mission by funding $50,000 worth of aid for its second annual UNCF Domino's Pizza Scholarship. This year, UNCF awarded the scholarship to 10 exceptional students representing seven different HBCUs.
After reviewing all 2022 applications, UNCF staff selected 10 students who demonstrated academic excellence and a financial need for the scholarship. Each student represents various areas of studies and desired career paths. Their declared majors include accounting, business management, computer science, data science, entrepreneurism, finance and graphic design. Some have taken on minors or second degrees as well, such as Chinese or information systems. Altogether, the scholarship recipients represent the following HBCUs: Florida A&M University, Howard University, Claflin University, Fayetteville State University, Fisk University, Morehouse College and Wilberforce University.
"I am happy, excited and pleased to be the recipient of a UNCF Domino's Pizza Scholarship award," said Miles Hickman, a junior finance major/Chinese minor at Morehouse College. "I want to express my appreciation and gratitude for Domino's generous financial support towards my opportunity to better compete in tomorrow's workplace."
Since it was founded in 1944, UNCF has helped more than 500,000 students earn their college degrees with scholarships, advocacy, HBCU support and programs. In addition to $50,000 for the scholarship program, Domino's donated $25,000 to UNCF's emergency aid fund. The fund provides monetary support to students at risk of withdrawing from college due to hardship. By the end of 2022, Domino's will have donated $350,000 to organizations dedicated to uplifting Black men, women and children in our communities, including UNCF, as part of its commitment to donate $1 million over three years, which began in 2020.
---
To learn more about UNCF and donate to its mission, click here.