March 9, 2022
Special Statement from Domino's CEO Ritch Allison on Crisis in Ukraine
All of us at Domino's are deeply saddened and horrified by the ongoing humanitarian crisis in Ukraine.
Domino's has independently-owned franchise stores in both Ukraine and Russia, with the business in Russia under contract with a publicly-traded restaurant company based in Turkey, with stores in multiple markets. While we cannot legally suspend the operations of the business in Russia, which sources its ingredients from independent suppliers, we are announcing the following:
All royalties from the operations in Russia received by Domino's international franchising subsidiary will be redirected to humanitarian efforts in Ukraine, effective immediately and will continue for the foreseeable future.
Domino's internal, employee-focused charity, the Domino's Partners Foundation, will be this week donating $1 million to the employees of the Domino's franchise in Ukraine, as many of them seek refuge in other nations.
Concurrently, Domino's independently owned master franchisees in Germany, Poland, Romania and Slovakia have reached out to support Ukraine employees seeking refuge in those markets to provide direct assistance, from food to housing to employment. Other Domino's franchises throughout the world are conducting fundraising campaigns to be directed to humanitarian efforts.
We will continue to do what we can to meet the needs of those working for our brand during these difficult times as well as work to support the heroic efforts to help those in need throughout Ukraine.
Ritch Allison
Chief Executive Officer
Domino's Pizza

WE UNEQUIVOCALLY DENOUNCE ALL ACTS OF RACISM, HATRED AND THE UNJUST TREATMENT OF BLACK PEOPLE.

BLACK LIVES MATTER

A Letter to Domino's Team from Ritch Allison, CEO of Domino's Pizza, Inc.

June 12, 2020
Dear Domino's Team,
Much has changed in our world during the past few weeks. I wanted to provide you with my perspectives on these events, what we've done since my letter of June 1, and what we're committed to going forward. Time for reflection has shifted into purposeful change. We know we aren't perfect, but we are committed to having difficult conversations, listening, learning, and backing our words with actions.
We have spent the past few weeks listening to our team members, and what resonated most was that change is needed, and that if we are to make commitments, they must be real. We seek meaningful and sustained partnerships - we must do more than make a one-time financial contribution.
Today, we announce our commitment to contribute $3 million over the next three years, both to organizations that make a difference in Black communities and internal programs that will change us. We are focused on pillars important to us: Education, Service and Opportunity. We'll begin today with donations to Black Girls Code and the National Urban League. We are continuing our conversations with other organizations for future partnerships. There is more to come.
One million dollars of our commitment will go toward establishing the Domino's Black Franchise Opportunity Fund, which will support current and future Black team members on their journey to entrepreneurship. Domino's has always been a brand of opportunity and we are committed to making opportunity more accessible.
Black Lives Matter, and so do the actions we take.

Ritch Allison
Chief Executive Officer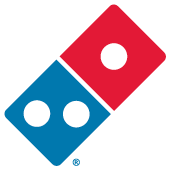 The following letter was sent by CEO Ritch Allison to all Domino's corporate team members and U.S. franchisees on Monday, June 1, 2020.
June 1, 2020
Dear Domino's Team,
I'm writing to you today not only as your CEO, but also as a fellow citizen, one who cares deeply about the people I work with and represent.
I'm saddened and angered to see the divisiveness and violence that is wracking so many of our beautiful American communities, where so many of our franchise and corporate team members live and work. What makes me more saddened and concerned is the reason: the ongoing mistreatment of people of color, encompassing everything from lack of opportunity at one end to evil, racist violence on the other.
Racism has a long history in this country, but that doesn't mean change is beyond our reach. We can do something about it. Each of us as individuals need to look deep into ourselves and into each other and find the goodness that is there. We must come out of this downward cycle of anger, fear and hatred to realize the inherent worth and dignity of all people.
As your CEO, I am committed to living and leading Domino's through our strong set of values, where everyone is respected, mistreatment is met with zero tolerance, where everyone should be welcome to bring their whole, best self to work, and where everyone is provided a fair and equal opportunity to succeed. I also know that our Leadership Team joins me in this commitment.
Words alone can ring hollow if not reinforced with action. To that end, we are reaching out to a number of organizations dedicated to racial equality and social change not just to make a donation, but to engage with and learn from them about very tangible ways we can make a difference. I will let you know as soon as we've identified the best organization for us.
We are a brand that unites people, whether it's through their love of the product we serve, or because of our proven track record of being there for people in need. We believe in the power of possible. We can play a role, no matter how small, in helping our communities focus on unity, not divisiveness.
Each of us has a responsibility to do the right thing for society, and it starts with how we treat each other and our neighbors. Let's work together to unite our communities. I want to hear from you, too. We're all in this together, so please share with me your thoughts and ideas.

Ritch Allison
Chief Executive Officer